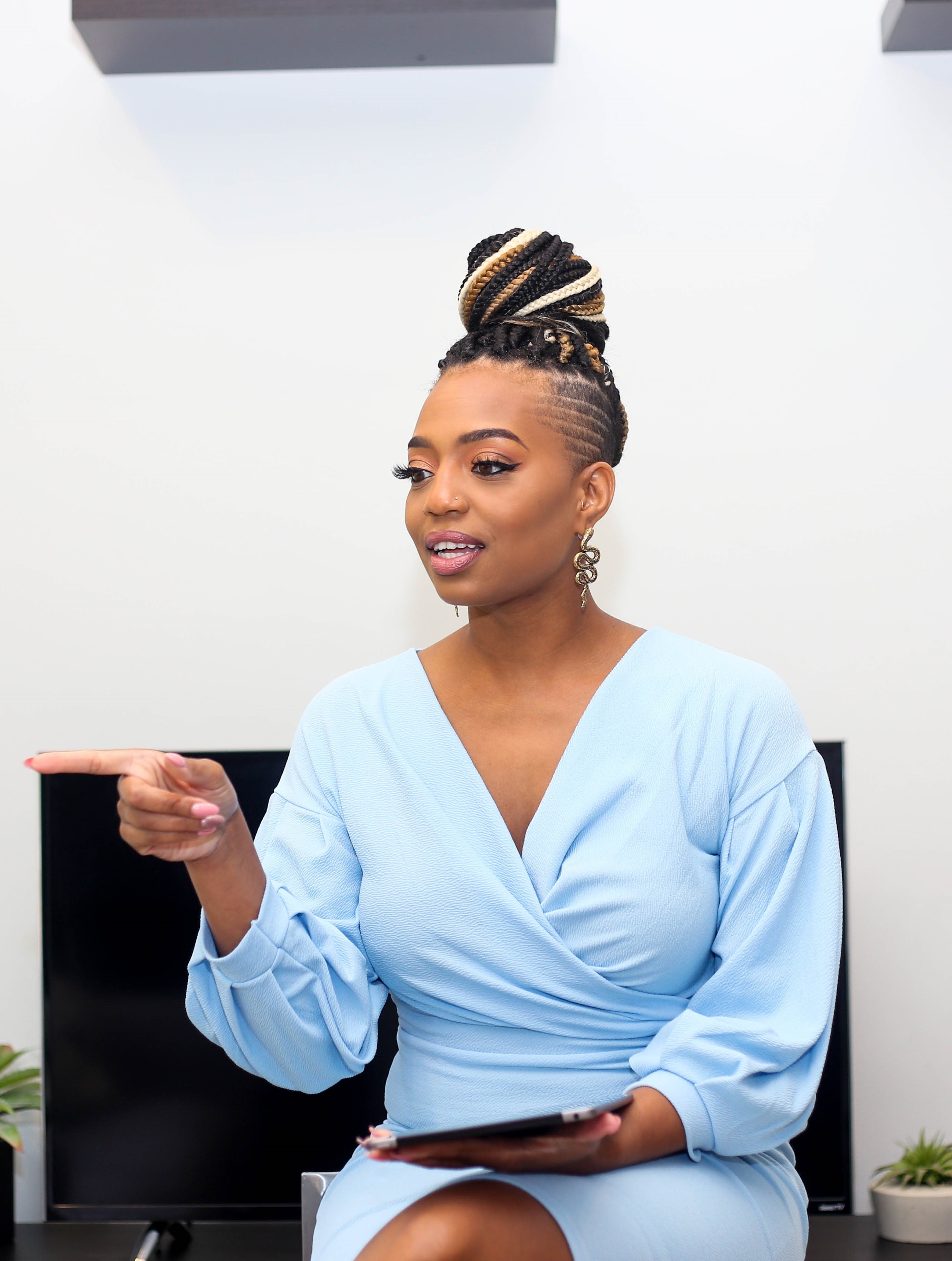 Launch to more clients and more sales.
I've been behind hundreds of online business launches and I've noticed a common theme.
When it comes to launching a business most entrepreneurs start by:
Choose perfectly curated brand colors and a logo
Build a fancy-schmancy website
Then secure usernames on all social media platforms
While having these things in place is good... it shouldn't be your starting point if you want a profitable launch.
The problem with this approach is most entrepreneurs tend to focus on branding while winging their profit plan and launch strategy as afterthoughts.
The truth is...
If you want to have a successful launch that gets new clients, produces results, and generates revenue, you need to start with your launch strategy that includes your profit plan, launch system, marketing strategy, and sales delivery system.
And that's exactly why I created the Launch Kit Boss Bundle. I designed this launch kit with a step-by-step launch map and swipe files to take the guesswork out of launching your offer.
Introducing ...
Launch Kit Boss Bundle
A profit-boosting, power-pack launch kit that takes you from A-Z for launching and selling out your next offer, without the stress and overwhelm of doing #allthethings.
Perfect for coaches, course creators, and online service providers.
​Walk away with:
Industry insight for what it takes to have a profitable sell-out launch each and every time you launch something new.
The inside scoop on how to create sales pages that increase conversions and entice buyers. 
The skill and confidence to effectively promote your business online with confidence and ease.
The 5-phases of your launch cycle and what to do in each launch phase to boost your sales.
How to generate leads quickly so you can validate your offer and start generating revenue before you even officially launch. 
Finally, launch your online business and start attracting your DREAM clients you've been telling yourself is possible... even if you have a small audience or have failed in the past.
Take A Peek Inside Your Launch Kit:
Easy-to-follow Launch Map breaking down all the elements you'll need to launch your coaching program, course, digital product, or online service.
Pulpit Builder, so you can identify and attract your target audience. 
Guided Signature Offer Planner designed to walk you through step-by-step to create your irresistible offer
Sales Pages Made Simple Masterclass so you can easily create sales pages to entice people to grab your offer or a landing page so you build a list of QUALIFIED prospects.
Example Sales Pages you can use to tweak-copy-go to promote your products and services
Money-in-the-bank email templates designed specifically to convert your subscribers into buyers.
Cash-generating social media post templates proven to transform followers into buyers
Annnd get BONUS trainings on how to create head-turning lead magnets and drive traffic to your lead magnet and offers. 
The bottom line is this launch kit will walk you through my step-by-step process to create, launch and promote your offer.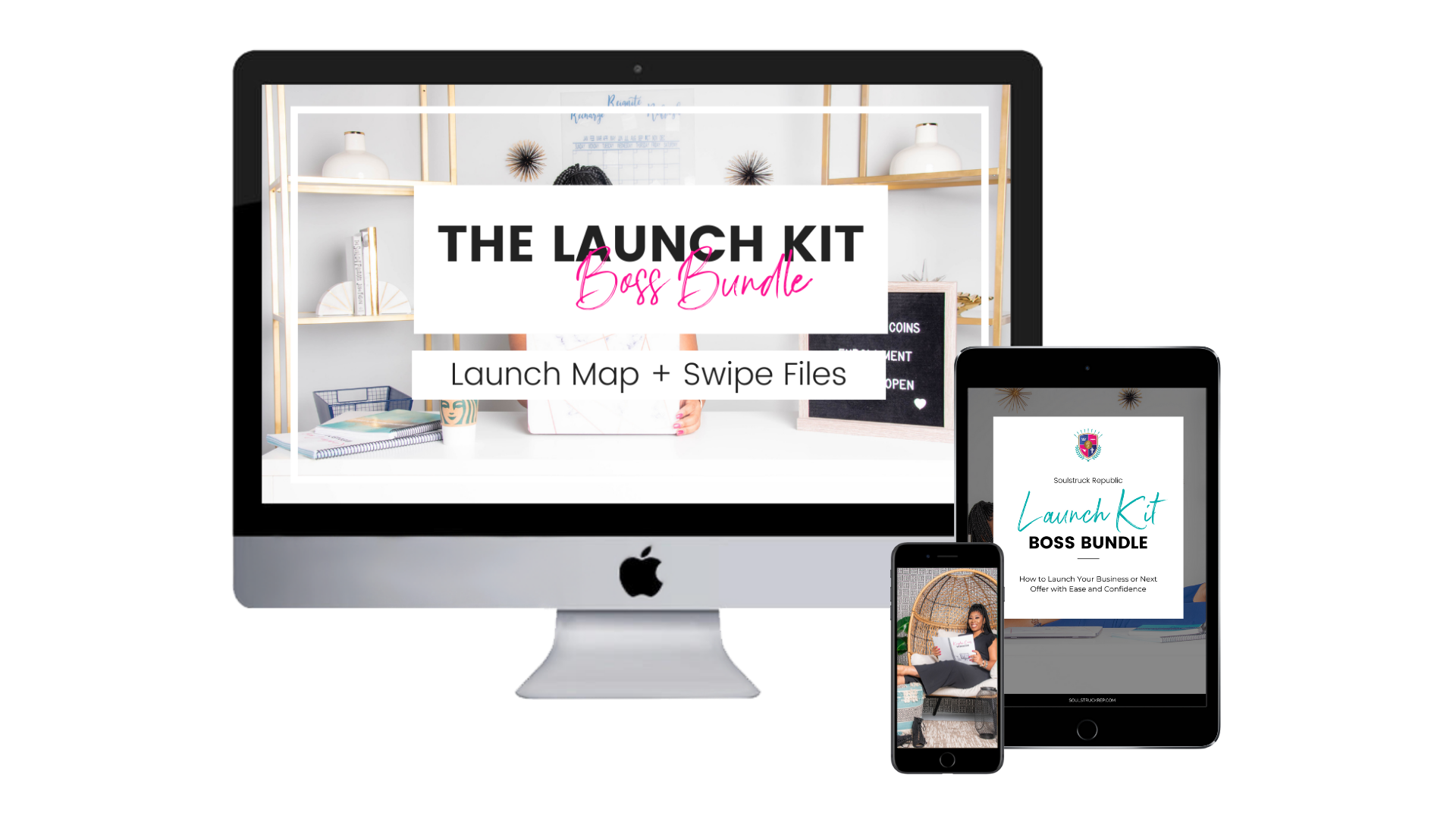 Avoid common launch mistakes that will cost you time, energy, and money with my step-by-step profit-boosting launch system to attract clients sell out your next launch.
This launch kit won't be around forever ...
This is a limited-time deal as I typically only share this power-pack launch kit with my launch accelerator members, but for a limited time, I'm making it available to the public. 
Are you ready for your ...
Profit-Boosting Launch?!


When you get this Launch Kit Boss Bundle, you'll immediately get access to the strategy, tools and resources needed to create and launch your online program.


Listen, there are so many moving parts to launching your coaching program, course, or online service that it's easy to get lost in the sauce. But not when you have the Launch Kit Boss Bundle as your secret weapon. 
Whether you are launching your entire business for the first time or launching a new digital product or service, you KNOW you need a SOLID launch strategy and these launch essentials for success. 
Inside the Launch Kit Boss Bundle, I walk you through every stage of your launch and provide everything you need to launch profitably with confidence and ease.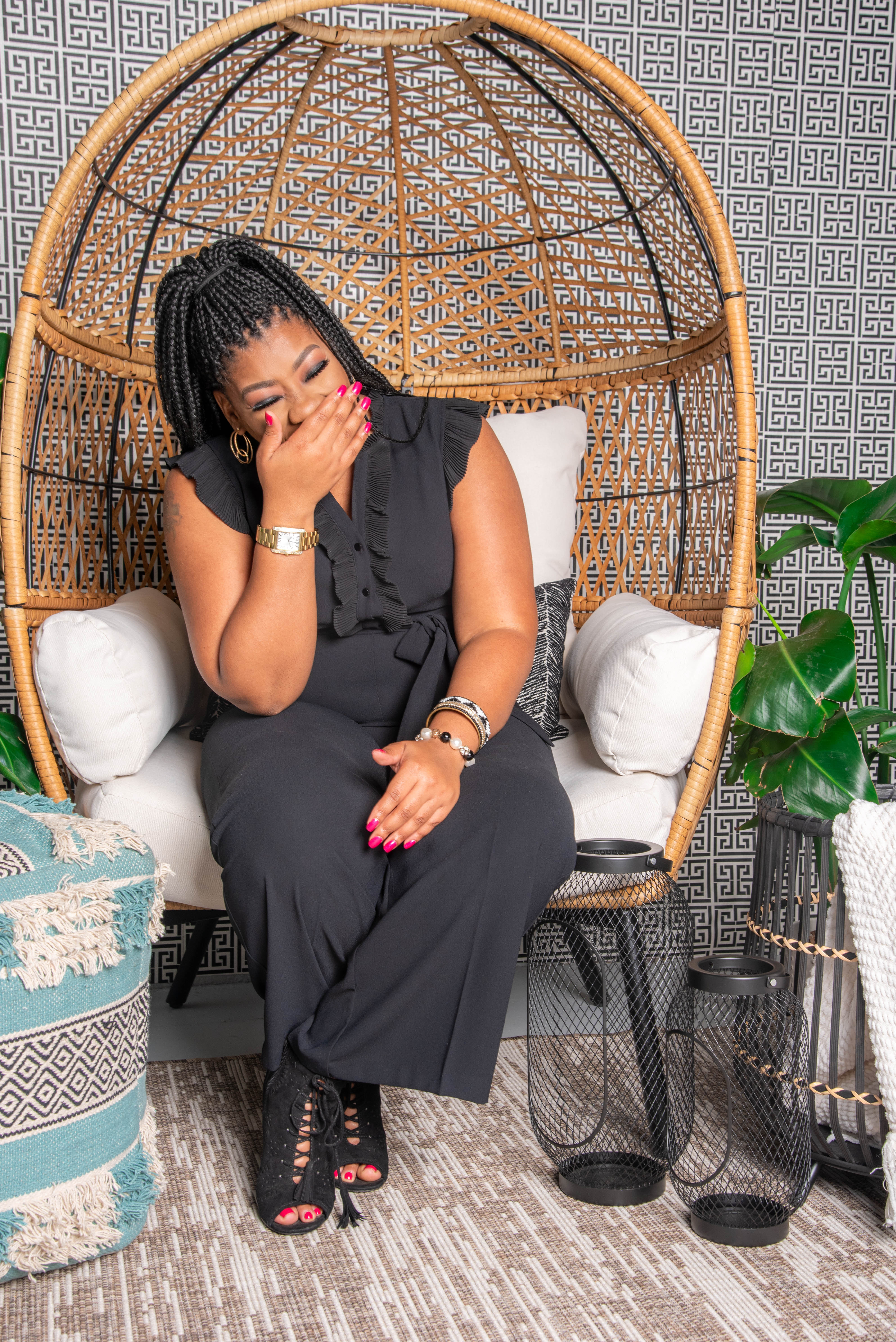 Heyyy, I'm Ebony!
Hi, I'm Ebony Evaughn, founder of Soulstruck Republic and the creator of the Launch Kit Boss Bundle. I'm your typical faith walking millennial who LOVES strategy, sales, traveling and honey-chipotle tacos.
But most importantly to you, I am your favorite business launch strategist in these internet streets. Coaches and course creators rely on my strategic, solution-driven business sense and uncanny business development superpowers to transform their skills, talents, and ideas into successful coaching programs that pull in consistent revenue while getting your clients' braggadocios results month after month.
​Since 2015, I've coached aspiring entrepreneurs to build the online businesses they've always dreamed of and generate more income with proven sales systems and soul.
​I went from being an underpaid and undervalued HR training instructor to becoming a successful online entrepreneur, tripling my salary within 3 years, all by monetizing my purpose and expertise, packaging my valuable skillset into signature high-ticket services. I am determined to share the strategies I've used to help YOU experience similar growth. 
​If you're ready to turn your struggles into streamlined processes, your confusion into clarity and your woes into wins, this Launch Kit Boss Bundle is perfect for you.
I put soooo much into this launch kit to make sure you have the tools and mentorship you need to jump-start your business success for 2022!